Avoid Force of Deadlines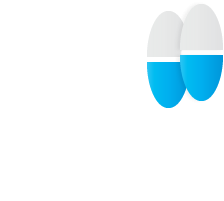 When dealing with deadlines set forth by the vendors we should always recall one fundamental fact:
They all want our money!
Large vendors frequently show a behaviour that might seem strange and leads to the question: Who has stepped on their tails? Naturally, we can see systems working now that used to be subject to large 'pilot projects', the CRMs, BI and service systems. Driven by the quarterly reporting at Wall Street, they contribute to the performance of your relationship with your vendor:
"Phone is ringing:
Request for call, asap, to take advantage of the benefits of the lastest 'lifecycle-halftime' promo –you should believe there has never been a better price like this!
You are told that the last purchase was 2 years ago, what a miss! And you suddenly understand that an outsider thinks you should be educated and activated."
This sketch reminds us to always keep control of one's own calendar, even if a world coorperation is asking. Experienced buyers have also learnt to let time work for them. If you discover requirements early in your organization, can use the quarterly schedule to their particular advantage, even to let a deal slip when appropriate, with a strong learning experience at the vendor.
However, it is the better option to establish a relationship of reliability and clear statements, and to demand the same clarity from your vendor. A balanced approach builds trust you can count on.
Doctor-License can help you sort out pressure of timelines and how to best deal with it. We have rehearsed and done it in hundreds of customer cases successfully!